A MEMORY OF LIGHT EBOOK EPUB
2shared - Online file upload ebook short story A Memory of Light ebook Download A Memory of Light by Robert Jordan EPUB, MOBI and other ~(!» Forum». Read "A Memory of Light Book Fourteen of The Wheel of Time" by Robert Jordan available from Rakuten Kobo. Sign up today and get $5 off your first download. Download A Memory of Light by Robert Jordan Free PDF,EPUB. Do you want to download the latest popular book that was made by Robert Jordan which is A.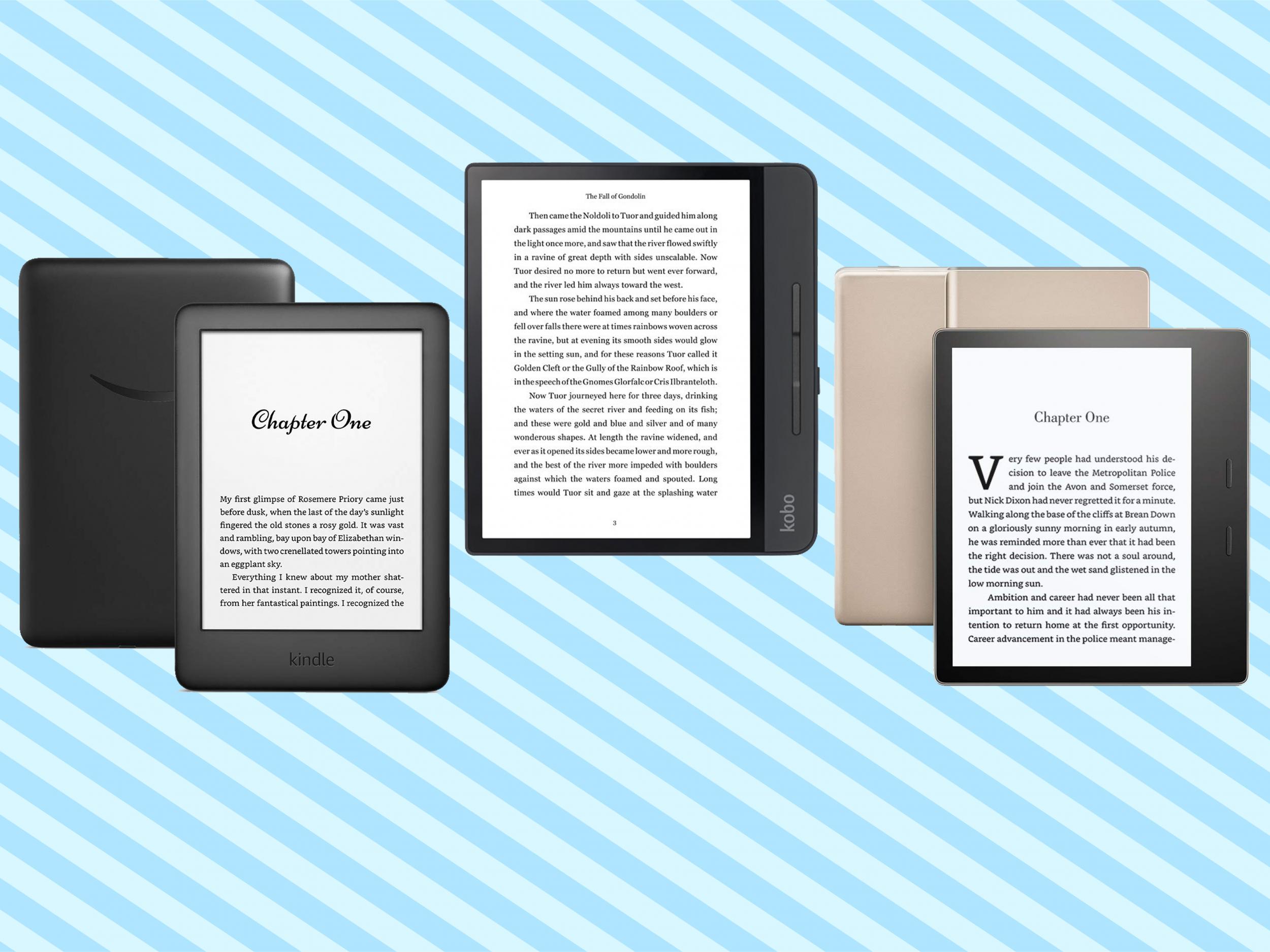 | | |
| --- | --- |
| Author: | OLLIE DUONOLA |
| Language: | English, French, Japanese |
| Country: | Brunei |
| Genre: | Academic & Education |
| Pages: | 226 |
| Published (Last): | 30.07.2016 |
| ISBN: | 189-4-71958-995-1 |
| ePub File Size: | 30.51 MB |
| PDF File Size: | 18.56 MB |
| Distribution: | Free* [*Sign up for free] |
| Downloads: | 34394 |
| Uploaded by: | AUGUSTINA |
Jordan and Brandon Sanderson The Gathering Storm; Towers of Midnight; A Memory of Light. redelocidi.ga Download A Memory of Light (Wheel of Time Other Book 14) Download at: http:// redelocidi.ga?book=B00BMKDTNC [PDF]. Memory of. Light. THE WHEEL OF TIME® by Robert Jordan. The Eye of the World The Great Hunt The Gathering Storm Towers of Midnight A Memory of Light.
Like this document? Why not share! An annual anal Embed Size px. Start on. Show related SlideShares at end. WordPress Shortcode.
Published in: Full Name Comment goes here. Are you sure you want to Yes No. Be the first to like this. No Downloads.
Views Total views. Actions Shares. Embeds 0 No embeds. No notes for slide. Robert Jordan Pages: Tor Fantasy Language: The first is courtesy of year-old me reaching through time and space to say: The second is the slightly more measured, year-old student of writing, who is quite simply in awe of this staggering achievement, this colossal work of art, woven of so many delicate strands.
The level of detail, the timing, the pacing, to bring it to this point Robert Jordan, you magnificent bastard, I love you. I finished the book a few hours ago. I'm so very glad that I was able to use work as a means to extend the reading experience beyond one burned-out marathon. This way, over two and a half days, I was able to space it out and luxuriate in it.
If ever there was a book to be savoured, it is this one. It was, for me, the greatest storytelling experience I've ever had, and likely will ever have. Three decades in the making, twelve years in the reading, such an astonishing journey.
It defies belief. How, with such astronomical expectations, was it pulled off? I don't know. Likely, I never will, and I'm not sure I even want to - some mysteries are necessary. My reactions, in case you're wondering, are the same at the end as they were midway through. And okay, yes, there were some tears, it wasn't all manly exclamations but so what? Lastly, 'A Silence Like Screaming' remains my favourite chapter title ever.
Wonderful, wonderful stuff. View all 8 comments. Utterly exhausted, emotionally drained and cried rivers by the time I read the last page. Loved it and will definitely reread it. View all 16 comments. Feb 22, seak marked it as to-read. Why I believe is actually the end I'll apologize up front, this may be a little insensitive, but it's all in the name of entertainment so that makes everything okay. At least that's what the television show, Family Guy, tells me.
You may have heard that according to the Mayans' among others long count calendar, is the end date - more specifically December 21, Many have interpreted this to mean that this is the end of the world that's been predicted. I never put much weight on Why I believe is actually the end I never put much weight on it until recently. You know what, I believe it all now. Here's why, and it has to do with The Wheel of Time. We've just been told that the release date has been set and that date is January 8, I don't think that's meant to happen.
First, The Wheel of Time has been delayed over and over again. What was meant to be a three book series has turned into A series that's been 23 years in the making. Then, and much to everyone's surprise and great sadness, Robert Jordan is diagnosed with a rare disease and dies in Another few years later, we see the series resurrected with Brandon Sanderson at the helm.
Things are going well, and then the artist who's done every cover since the beginning of the series, Darrell K. Sweet, dies in The SFF community lost two of its greats and both connected to this series. An ending to The Wheel of Time is not meant to be. Do yourself a favor, don't even try to finish this series. No one's getting out of it alive. With the phenomenon and the tragic occurences that have marked this series, the coincidences are much too real.
View all 40 comments. Let tears flow, O ye people of the world. Weep for your salvation! And that is not simply because the series ends here, or because I was unhappy with how things turned out though I was. It was for a variety of reasons. Now, I had written two long paragraphs where I heavily criticised the book for those reasons.
Suffice it to say that the book could have finished off in a better way, but that what we have is satisfying enough. And of course, this is Wheel of Time. I want to talk about what I loved instead. So why was this a satisfying conclusion? There are seven reasons for that, four or which are scenes or details in the book. The fifth is the best title of any fantasy book ever.
The sixth is the fact that this is a Wheel of Time book and despite some minor disappointment, this is the ending to my favourite fantasy series of all time. The seventh is the fact that this is another of those books that I just love more and more for each moment that passes after having finished it. The other three are in the epilogue. And the epilogue, the only chapter in the book to be written single-handedly by Robert Jordan, is the crowning glory of A Memory of Light and one of the best chapters in the whole series.
It contains arguably the most emotional scene in the series. I am eternally grateful to Jordan for using that quote to end the series, and I will also use it to end my last Wheel of Time review… And it came to pass in those days, as it had come before and would come again, that the Dark lay heavy on the land and weighed down the hearts of men, and the green things failed, and hope died.
And men cried out to the Creator, saying, O Light of the Heavens, Light of the World, let the Promised One be born of the mountain, according to the prophecies, as he was in ages past and will be in ages to come. Let the Prince of the Morning sing to the land that green things will grow and the valleys give forth lambs.
Let the arm of the Lord of the Dawn shelter us from the Dark, and the great sword of justice defend us. View all 22 comments. The final Wheel of Time book is a superb ending to a series that, without a doubt, is one of the greatest written accomplishments in the genre.
While the series is not without some issues, Robert Jordan with some help from Brandon Sanderson has cemented his legacy with this epic that will endure through the ages and has given me endless hours of reading enjoyment and will do so again in the future. Thank you, Mr Jordan. The wind rose high and free, to soar in an open sky with no clouds. It passed The final Wheel of Time book is a superb ending to a series that, without a doubt, is one of the greatest written accomplishments in the genre.
It passed over a broken landscape scattered with corpses not yet buried. A landscape covered, at the same time, with celebrations. It tickled the branches of trees that had finally begun to put forth buds. The wind blew southward, through knotted forests, over shimmering plains and toward lands unexplored.
Feb 17, Gavin rated it it was amazing Shelves: It is difficult to know what to say about this final Wheel of Time book. It really was one of the very best instalments of the whole series. The story was exciting and engaging from start to finish.
A lot ton cool stuff happened and it was packed with a number of shocking and emotional moments. My overall opinion is that this was a good way to conclude the series.
That said, I was not delighted by the way a small number of key story arcs were concluded and that has left me with a tiny feeling of It is difficult to know what to say about this final Wheel of Time book. That said, I was not delighted by the way a small number of key story arcs were concluded and that has left me with a tiny feeling of dissatisfaction with the conclusion to the Wheel of Time series.
All in all I do still think this series deserves to be considered as one of the true greats in the fantasy genre. Few series have the depth and level of world building of Jordan's fantastic and truly epic Wheel of Time. Jordan had a few flaws as an author but he created a vivid world that had plenty of depth and populated it with a ton of fascinating characters.
He also had an engaging storytelling style. I thought Sanderson worked out perfect as a replacement for Jordan. He did a few things different but on the whole I think he kept the feel of WoT and I doubt anyone else could have finished the story so well. I'm actually a little sad that this is the last WoT book. The conclusion was final enough to work as a good ending but this world definitely had a lot more stories that were worth telling. I'd have loved for Sanderson to have written a few spin-off series set in this world!
Despite a few issues with the conclusion I do still think this is a book well worth a 5 star rating. Audio Note: It goes without saying that Kramer and Reading gave flawless performances. View all 39 comments. Apr 06, Mitch Mills rated it did not like it. I have many problems with this book and they fall at the feet of both Sanderson and Jordan. I have been an avid reader of the Wheel of Time novels for the last decade--as a thirteen year old I fell in love with the books.
At the time Jordan was still writing what would be his last books, and I reveled in them.
Unfortunately for me, it was an incredible let down. My fellow reviewer Mel says it best: If you removed the names, I think it would be almost impossible to determine who might be speaking. The most glaring example of this is in a certain warrior who has gone through significant character development in recent books: He makes the choice to be a leader instead of the point guard.
Then he makes a choice that is completely contrary to everything his previous development pointed to, it's the stupidest decision in WoT history--even more stupid than the many stupid decisions of one sun-haired princess, which is saying something.
Secondary characters are tossed around like rag-dolls. This one I am laying at the feet of Sanderson. Secondary characters in AMOL are nothing. Some important Elaida and some less important Lini, Thera characters are not even seen in this book. Many that appear are mentioned in passing, the reader not knowing their final fate. Scores of secondary characters die, which is not unreasonable in itself, but their deaths are often just footnotes—only noteworthy for how it may impact the plans of the Primary.
Jordan treated secondary characters like full, realized characters who happen to be in the background of the story he is telling. Sanderson treated secondary characters like devices he can pull out and throw away when he needs some plot filler or some sad moment to take up space. The incredible lack of emotional involvement or response. The book reads as if most characters have the emotional range of toddlers. This character has significant and unresolved relationships with every single primary character, and their re-entry onto the stage is not an emotional gorefest as it should be, but is--quite literally--a small expression of shock, a hug and a handshake.
However, even significant character deaths seem to be gotten over in seconds by the survivors. One can easily argue that it is war--the aptly named Last Battle--and there is no room for the survivors to grieve, but I am just not downloading it. One character looses what amounts to their entire family and the totality of writing devoted to the reactions to those deaths can be counted in sentences—not paragraphs.
This brings me to my last point. Absolutely no closure. In my opinion, it is simply criminal to end a fifteen volume epic with: The Big Bad was dealt with. The end. What the hell happens to these characters that I have grown up with? What are the goddamn consequences of this war? Do the survivors have long and happy lives? Do they have kids? Do they pine over their lost friends? Not knowing what happens to all of these characters is such an enormous disappointment, and I am more saddened by that than anything that happened in AMOL.
My most important critique of AMOL is that it is too much of a catalog. AMOL is far too much of the former and far, far too little of the latter. And as someone who fell in love with all of the characters of WoT, I feel like I deserved more from their final story.
View all 20 comments. Jan 05, Eric Edstrom rated it it was amazing. I was criticized for giving this five stars before it came out: Which I suppose I can understand since it slightly affects the average score. Well, I've read it now and Sanderson did not disappoint. I loved the final volume of this super-epic, even though getting to the end was bittersweet.
To review this book is to review the entire series. The bottom line is that while it has some low points Crossroads of Twilight , even those have some pretty neat moments. I always cheered when I heard the b I was criticized for giving this five stars before it came out: When Sanderson picks up the reigns in The Gathering Storm, the pace picks up dramatically and the more tiresome subplots are wrapped up very quickly.
Sep 18, Sharon rated it it was amazing. Detailed breakdown of feelings to follow. I'm going to need a couple of days to sort myself out. View all 9 comments. Feb 28, Brian rated it it was ok Shelves: I really wanted to give this book five stars, and if I had stopped reading about halfway through, I might have.
As I went on, though, some little things that I had glossed over as I devoured the book started to weigh heavier and heavier on me, and in the end, I can't give it more than 2 stars.
On Taimandred Demandred: Okay, yes, Shara was Chekov's Gun. I don't necessarily have a problem with them showing up to fight in the Last Battle, because we knew they were out the I really wanted to give this book five stars, and if I had stopped reading about halfway through, I might have. I don't necessarily have a problem with them showing up to fight in the Last Battle, because we knew they were out there, but we had such sketchy knowledge of them that all the scenes with them feel like they happened BECAUSE PLOT rather than because of any buildup earlier in the series.
I mean, Bao the Wyld? The prophecies? These are mentioned in the book, but since we had literally no hints about them previously they don't actually matter. Getting the Aiel to follow Rand took multiple books of set up and still ended up with some rough spots, but we're supposed to accept Demandred at the head of the Sharans fighting for the Shadow in the span of a few pages.
Honestly, he could have shown up leading an army of cats from the moon and it would have had roughly the same effect. Well, maybe wolves from the moon. At least the fact that wolves can talk was previously established.
Also, the racist overtones of having the mysterious and unknowable people from the east who have a massively hierarchical society, are totally untrustworthy, and are fanatically devoted to their leaders arriving in hordes to destroy all that is good are kind of right up there in your face.
I know Tolkien did it too, but come on. The scene with Rand and Roedran of Murandy felt like it was only in there because that was one of the main theories of where Demandred was. He shows up, Rand stares at him all confused, and then he's never seen again. Finally, this was Demandred?
The guy who said: He was a general, a great general, but generals did not have to fight alongside the men they commanded! Hiding his satisfaction was not easy.
Does that sound like the revenge-obsessed homicidal maniac who's ready to throw the entire war just to kill Rand? Demandred's hate is mentioned previously, but it seems like it was the only part of his character that was actually kept. Well, I guess a giant robot would have a hard time fighting three duels that were essentially the same duel.
And Demandred saying Gawyn was worse than Galad even though Gawyn was enhanced by multiple bloodknife rings? That's just cold. Getting taken out by Lan wasn't bad, other than the repetitiousness of the dueling, but setting it up to look like Lan died and then having him suddenly be alive was a cop out.
Lan was the one who told Rand about Sheathing the Sword. Lan has spent the entire series expecting to die. Then again, after Galad "clearly" got his head cut off and then suddenly lived because plot, I guess I shouldn't have expected anything else.
Finally, here's what should have happened.
Demandred thought Mat was Rand in disguise. He should have fought Gawyn, and maybe Galad, and then come after Mat personally and demanded a duel, while mocking Mat for using his ashandarei.
And then: He was defeated once. By a farmer with a quarterstaff! Remember that. Remember what you just saw. Also, I still maintained that Taim was Demandred, Jordan changed it when people guessed, and that's why Taim has essentially nothing to do in the Last Battle.
Those were very brief, but well done. On the battle in the Bore: He didn't destroy the world! They could have destroyed the Dark One, preventing the cycle from repeating itself, preventing potentially billions of needless deaths and the literal destruction of the world or end of all hope for everyone forever, and Rand didn't do it because the Dark One tricked him.
Rand's vision of a world without the Dark One is shown as flawed, because the people there lack free will. Without the Dark One providing the possibility of choice, we are told, there is no ability for humans to make meaningful choices, thus making them essentially robots without any real understanding of good or evil.
Except this is incredibly stupid because Shadar Logoth exists. Way back in The Eye of the World , we're shown an example of human evil.
Shadow Logoth is specifically called out as an example of how bad humans can be to each other even in the absence of the Dark One. They hated the Shadow so much that they were willing to do anything to defeat it, and it eventually caused their ruin. Even if you ignore Shadar Logoth, Verin mentions the Whitecloaks as an example of terrible people: The Children are very nearly as vile as men can be, short of Darkfriends, but they are not Darkfriends.
Furthermore, the balance between good and evil is an inherently facile concept. Law and chaos in conflict at least makes sense, because you can conceive of too much law unending stasis where nothing changes or grows and too much chaos eternal flux where nothing is certain , but what does too much good even mean?
It reminds me of the Dragonlance backstory, where they show the Kingpriest of Istar as an example of the dangers of too much "good" because of his actions. Except if you told any random person that the ruler of a country was having his officials randomly read people's minds and execute them for crimes they hadn't committed yet, I'm pretty sure that they wouldn't call that good. Just the opposite, I expect. I'm using supernatural here in the literal sense of "outside the natural order.
Even in the Age of Legends, there was still strife. Hell, Rand specifically says that the paradise probably would have ended in war eventually because people are people and you can't really change that.
Making the Dark One the source of all evil doesn't just contradict what has gone before, it means the characters in the series aren't actually humans. They're meat puppets who only behave as though they had a real choice because of the supernatural influence of a literal evil deity. And the Dark One doesn't offer a choice anyway! The only way we've ever seen a darkfriend redeemed is through death, and that almost never happens.
Otherwise, all the other darkfriends keep mentioning that they want to get out, but they can't because the Dark One is too strong, or too insistent, or can find them anywhere, or whatever.
Basically, it's free will but with an inevitable downward tilt. And admittedly, that does fit what I wrote about in my Towers of Midnight review about how the world is inevitably doomed, but it hardly fits the definition of free will if the choice only goes one way. Speaking of that inevitability, it means that not only has Rand doomed the world, he's doomed everyone he knows to eventual horrific eternal suffering in hell, given sufficient passing of time.
Nice job, "savior"! And ignoring all that, you're trying to tell me that in a series that has been about the inexorable march of destiny from day 1, a series that has the Prophecies of the Dragon, the Foretelling, forcibly Turning channelers to the Shadow, and Min Farshaw, a series where one of the most well-known sayings among fans is "The Wheel weaves as the Wheel wills" It's just bad. That's the bottom line.
On the other hand, the actual sealing of the Bore was good. Ignoring all the context, the end of the Last Battle was good. After all those books of buildup, he just goes down like a chump at the end without really doing anything? On the other hand, this is The Wheel of Time. He's not even in the top ten of characters who get built up only to go down like a chump. To Padan Fain! He died as he lived! Like a chump.
Here's the thing. He writes Mat like Mat's part of a comedy team. Like Mat's the prankster, or the funny man. That's different than Jordan's Mat. Jordan's Mat is part of a comedy team, but he's not the funny man, he's the straight man. The Pattern itself is the funny man. He's pretty well known--and with good reason--for meticulously thinking through the capabilities and limitations of the magic systems he designs for his own books, so all the different things that the channelers do with gateways do make sense, but it doesn't seem like the kind of thing Jordan would have written.
Nonetheless, as a tabletop gamer, I appreciated that the characters actually did the kinds of things I'd always wondered why they never did. On the other hand, it never really felt like there were a lot of channelers around.
There should have been hundreds of Aes Sedai, thousands of Wise Ones, hundreds of Windfinders, damane , the several dozen non-evil Asha'man, etc. I get that Sanderson wanted to maintain the impression that the Light was in huge trouble without wanting to overwhelm them, but it went a bit far. Also, Demandred didn't do all that much for having a stupid-powerful sa'angreal and being linked in a full circle. Sure, he was killing tons of regular troops, but so did the random Black Ajah sisters who kidnapped Elayne, and there were Androl Sanderon's pet character was far more clever with the "gateway into Dragonmount" trick than Demandred was with his laser blasts.
Based on what we saw just Rand do with Callandor against the Shadow in the Stone of Tear, or against the Seanchan in Altara, Demandred should have been able to wave a hand and blow up the entire army of the Light. Of course, that would have ended the book right there, so instead Demandred gets an Idiot Ball so big he has to carry it around on his back like Atlas. The Last Battle chapter is pages long and bounces repeatedly along multiple viewpoints, but that and a lot of the previous chapters kind of come down to: A lot of the page-turning devolves to trying to get to the next section where something happens to the characters you care about but not moving too fast to accidentally skip a pivotal event.
I think the book was maybe a third too long, but at this point books that are too long as kind of a tradition with The Wheel of Time , so while I didn't like it, at least I was used to it. So after all that, what did I like? Well, Graendal's plot against the Light was very good and was foreshadowed multiple books ago. Perrin's tasks in the wolf dream were neat, and there were a few short scenes that I thought were far, far better than most of the surrounding material: Thom guarding the way into Shayol Ghul or the gateway to Hinderstap, for example.
As an aside, what do trollocs eat? Yeah, I know, "people.
This is always a problem in fantasy stories with a generically evil monstrous race, because they need to live in marginal land that no one else wants while simultaneously being enough of a threat from numbers to overwhelm the good guys, but there were so many of them here that it bothered me more than it usually does.
In the end, A Memory of Light is like an elaborate house of cards. It looks incredibly intricate and beautiful from a distance, but once I stepped in to take a closer look, it all fell apart. It is not the ending, for there are no endings to the turnings of the Wheel of Time, but it is an ending, and honestly I think the series might have been better off without it.
Having finally read "River of Souls," I can now comment on that too.
See a Problem?
And mostly of what I can say is that I'm glad it was left out. Not because it was bad, because it wasn't, but because it would have made the out-of-nowhere problems of Shara much, much bigger.
Explaining Bao the Wyld is all well and good, but not when it opens up so many other questions. I'm glad I read it now, disconnected from my read-through of the series, because if anything it would have made me like the Sharan plotline even less than I ended up doing.
Also, I'm still unable to avoid a smirk whenever I read the word Bao. Previous Review: Towers of Midnight.
View all 17 comments. Jun 26, Natasha rated it it was amazing Shelves: No matter how long this series took to come to an end I have loved it since the first book when I picked it up in I have read it countless times and also have listened to the audio versions as well.
Some may find that it took way too long, but in my case it really didn't bother me I enjoyed waiting for each book to come and anticipating about what was going to happen. I loved the details in the books, and have never really found another author who could write like Mr.
Jordan, although Mr. Sanderson is doing an exceptional job. I can't wait for the end, but I can also say that I will be sad that this is the end. I felt like they should or could continue on.
I mean there are some many things they could write about all of this. This was a perfect ending to a perfect and well written series. It ended with so much feeling and emotion. Rand Al'Thore you are the best!!!!!!!!! Egwene I love you Wow I knew that you were strong but Wow I hadn't envisioned it to be like that!!!!
Mat Cauthon I Have to say you were just awesome in the Last Battle really and truley Awesome!!!! Perrin, Perrin, Perrin To all the rest you all had amazing roles such as the Aiel, Aes Sedai, the band, the dragonsworn The battles were awesome Oh I must not forget Logain, he came a long way during the series and at the end my heart felt for him. I loved seeing all the people giving him thanks for what he did.
A Memory of Light
Androl Kicked ass big time and I loved the determination he had. Where was he during the whole series. Lan you were totally awesome as well and when you took care of buisness people who read the book with understand that was just amazing you are badass!!! Thank you so much Robert Jordan for writting this series it has been a beacon of light in my life and thank you Brandon Sanderson for contiuing this series in and exceptional way.
View all 4 comments. Mar 31, Kaya rated it it was amazing Shelves: Death is lighter than a feather. This is what I kept listening on repeat through the chapter "The Last Battle". I was blown away by the whole book. It was more brutal and heartbreaking than I have expected. I honestly didn't think that Jordan will have the guts to kill so many important characters. Two deaths especially crushed me.
A lot of astonishing twists were in the ga "I did not come here to win," Lan whispered, smiling. A lot of astonishing twists were in the game and some of them were even fatal. I thought Tarmon Gai'don will last like 30 pages, but nope, it lasted the entire book. The ending wasn't what I thought it'd be, but I liked it anyway. All major questions are answered, all story lines got its conclusions. It may not be the conclusion you'd want since the climax was left quite open - instead of an end, we got a new beginning.
I think Jordan wanted readers to imagine on their own how the life goes on after the Last Battle. The Last Battle was fought on four fronts: After a while, Mat Cauthon takes matters into his own hands and starts calling the shots as he moved the battles to only one front - Fields of Merrilor.
On the other side, Demandred commands the military of the Shadow. We finally find out where he has been hiding all along and it's without a doubt the best twist in the whole series. There was a lot of sass, actual exchange of affection between all main characters, which is something we never had. Aes Sedai were fighting side by side with Asha'mans and Seanchans. It's not about whether you like some characters more than others, it's all about how brave and strong they were, and willing to fight for their cause.
Still, I wish epilogue was longer and it bothers me that I don't know all the answers. Rand al'Thor, Dragon Reborn, farm boy who became king and a tragic hero. Powerful messiah with moral ambiguity which almost made him dark. A hero who couldn't let others be heroes because of his guilty conscience. A fragile soul who thought he could hold anxiety of the whole world on his shoulders. A stubborn man with trust issues. Chronically tired and obsolete of his destiny, he never stopped fighting even when he didn't know what he was fighting for.
I hope there is a place where he finds happiness and peace, because he truly deserves it. His confrontation with the Dark One showed that he's a bigger man than Lews Therin ever was. Mat Cauthon, better known as light of my life, was cheeky and charismatic fox who became the biggest general since the Age of Legends. He was rude, didn't respect any authority and kept on "trying" to run away from responsibilities. His "attempts" to run away were always just a big talk.
He was never there when you were looking for him, but he'd always appear just in time when you needed him the most. If he didn't do his part of the job, Rand's efforts in Shayol Ghul would've been meaningless. My favourite character in the series, maybe my favourite character ever. Perrin Aybara, I grew to like him only after the 13th book. Arguably, he was the best leader among all three Ta'verens.
Honourable, careful, direct and durable - he deserved better story lines. Sadly, he was always holding onto his wife's skirt. He had the most important character development, among all main characters, because he finally learned on his mistakes. He accepted his inner wolf and obligation to be by Rand's side despite what Faile thinks of it.
He defeated one Forsaken even Rand couldn't take down. Egwene al'Vere, queen of my heart, my favourite female character ever, brave lioness with iron spine, the righteous leader. From the book 1, she has been falling into her own trap of seeing only what she wants to see. Only in the last three books she seemed to adjust a bit. Her character development was extraordinary and probably the most compelling amongst all main characters.
She became the most powerful women in the world and yet, she never thought of abusing her power. Her sacrifice helped Mat restore balance of the battle. She didn't know how to handle her anger, she never let other Aes Sedai change who she really is. She's bold, chatty, apprehensive, caring and gets quite annoying with her "know-it-all" attitude, just like all females in the series. She never doubted Rand's decisions when everyone else did and, in a way, she was the only one besides Min who saved his soul.
Elayne Trakand, assumptive blondie who couldn't accept any other opinion but her own. I never understood Jordan's fascination with her. Yes, she's wise and principled queen, but all that she's done, it would've been equally effective with her being in the background.
I may be a little subjective when it comes to her because I disliked her since the beginning and she gave me no reason to change my mind. She's strenuous, obnoxious and vexatious. Nonetheless, it is true that she was the heart of the Last Battle. Gavin Trakand, stupid little boy who I sympathise with despite all dumb decisions he has made throughout entire series. He's my favourite male character after Mat and Rand, and it's so hard to love him since he makes one fatal mistake after another.
He has always had his inner moral demons and they have always gotten the best of him and when it was important the most I thought he'd finally change, at least for Egwene, but it didn't happen.
He couldn't accept he's not the hero of the story, that he's job was to stay in the shadow of his sister and love of his life, even though he was raised to do that. He had one job in the Last Battle and he didn't fulfil it.
Galad Damodred, the guy who saw the world in black and white and always insensibly told the truth.
See a Problem?
He surprised me the most because I didn't care for his well-being until he got his own POV. Feminists today would adore him, lol. Most of the time, he seems flat and shallow and I still can't decide whether it's true or not. He gave a new life to White Cloaks and never let his vanity take the best of him.
Nevertheless, he never acted on a genuine emotion. I don't know, even his affection for Berelain looked superficial. Siuan Sanche, not a very good Amirlin, but a perfect counselor for the new one. Jordan never did well his homework in studying how women think and act.
Gareth Bryne, trustworthy general, who comprehended promises as more important substance than air or water. He never let his anger, queens nor any powerful women define him. He did well in Tarmon Gai'don as much as he could.
Follow the Authors
Still, I was never particularly consumed by him, not even in the final instalment. Even when he saw no way out, he kept fighting. He saved the Black Tower with pure strength of his will and incredible leadership skills.
He's the most satisfying surprise in the whole book and that says a lot. Stubborn, cold and emotional wreck, our dark knight. As he said himself, Rand and Nynaeve brought him back to life. She showed everything other Aes Sedai wanted to stay hidden - compassion, laughter, spark in her eyes, temper, sense of humour. I'd give her Amirlin Seat. She was part of the union between Asha'mans and Aes Sedai.
Tuon is a perplexed one. I have mixed feelings towards her. Basically, I hate everything Seanchan represents, but she confuses me because she really wants to bring justice. Well, justice as she sees it. She could take care of herself and she definitely is witty, but she could be so narrow-minded, sometimes. Min Farshaw served no purpose other than being a love interest for Rand. That's all she ever was. Her existence finally stopped being pointless only throughout the second half of this book.
Aviendha was interesting in the start, unfortunately she has fallen to monotony of Jordan's vision of how females behave. She was brave in the Last Battle, her showdown with particular Forsaken was quite impressive. She was still better than other Wise Ones and her temper made her appear more human. Faile Bashere was never one of my favourites. Truth be told I disliked her, just like Elayne, from the start.
She was too obstinate and full of secrets. I also didn't like how she tried to keep Perrin away from Rand and Mat as much as possible. Moiraine Damodred, a women without whom Dragon Reborn would be lost. Her ability to see into one's soul was sometimes excruciating and her secrets were annoying, but she was one of the few who cared deeply for Rand in spite of who he was. Even Egwene in latter books saw him rather as Dragon Reborn, but Moiraine never made that mistake. Talmanes Delovinde finally got his own POV and it was intense.
He was so persistent and brave, and besides Thom, the biggest troll in the series who made jokes during the worst situations. I laughed my ass of every time he teased Mat and the two of them truly make a great team. Talmanes was the refreshment this series needed. Olver is a part of the second biggest twist in this book. He may be only 10 years old but he fought like he was Mat himself. His fairy tales finally had come true and for once he saved Mat.
Mat's maybe not his father by blood, but they surely share something familial. Usually, I'm not interested in child characters, but Olver won me over since the first time he appeared.
Cadsuane Melaidhrin was the one I hated the most. I sympathised more with some of the Forsaken than with her. I still can't understand her logic in wanting to break Rand only to "help him laugh and cry again". I still don't see how she had any impact on him except to make him more frustrated and angry through humiliation.
One of the most glorious scenes in the Last Battle was with Lan as the leading actor. He did something that three men before him failed. Even though, he hid it for so long, his will to live prevailed. And we know that Nynaeve is the only one who gets his smiles, so this made the scene even more spectacular. I adore the fact that Mat succeeds to get under everyone's skin within seconds.
He never lost his positive energy, but honestly I wish that sometimes he simply hung back. He gave me a few heart attacks. I understand that he desperately wants to save everyone, but sometimes he does more damage than good. I hope that doesn't lead us in too many circles. While he always had a great sense of humour, in this book he was a true comic relief without losing his integrity or compelling characterisation.
Like always, his POVs were the funniest. You didn't fear I was here to kill you. You looked over your shoulder to see what I was aiming at. That's the most loving gesture I think a man could receive from a woman. Unless you'd like to sit on my knee for a while He would've died of boredom if he got anything less life-threatening.
Also, all my doubts that she doesn't genuinely care for him are now gone. In this book, she has obviously shown how important he is to her, especially through fighting with her inner demons.
That said, I am one of the oldest people in existence. Does that work on the others? Then, oddly, he found himself grinning. Arguably, she understands Rand better than anyone. Once upon a time, he hated that fact, but now he cherishes it. Their moments since the beginning of the series are priceless and I am so glad I had a chance to have a few more of them before the journey ended.
Mat can get a bit careless because in his mind if he says he wants to stay away from trouble it means he'll get in the first battle lines. That fact gave me numerous heart attacks over the series. The Seanchan in the room seemed stunned that Mat had suddenly stripped to the waist. He did not see why, They had servants that wore much less.
Light, but they did. Mat froze, then sputtered. He must have swallowed a fly or something. Truth be told, Mat makes everything and everyone fun.
If it weren't for him and Egwene, I would probably give up on the series after book 8 or 9. I have few complaints - no real interaction between Lan and Moiraine I think we deserved at least one page , no real interaction between Lan and Nynaeve and no real interaction between all three ta'verens. Also, I expected that Galad and Rand will finally meet.
Cadsuane, Alana and Alivia served no real purpose and the series could've gone easily without them and make space for meaningful conversation between main characters.
Is it weird that I really liked Moridin, but couldn't care less for Ishamael? I kinda felt sorry for Moridin. Maybe I romanticize him a bit, but I think his guilty conscience made him mad.
He wanted to find peace, but in the wrong way. Being such a compelling antagonist, he gave me more chills than The Dark One himself. View all 30 comments. Oct 01, Evgeny rated it it was amazing Shelves: Ladies and gentlemen, this is it: Does it justify reading the series?
Yes, but I need to mention that nothing can live up to the huge buildup of the series, but this novel comes pretty darn close. I used to complain about the way Brandon Sanderson handled the series in the previous two books, but this time I really do not have anything to complain about. I can see several reasons for this. It might be that Robert Jordan left the most detailed no Ladies and gentlemen, this is it: It might be that Robert Jordan left the most detailed notes related to the conclusion - after all, the epilog was written entirely by him.
It also probably that Brandon Sanderson finally became comfortable writing the series. The last factor I can think of: I suspect all of the above is true. I mentioned action. The whole book is a prelude to The Last Battle and the Battle itself.
The best word to describe the latter would be "epic". In terms of epicness it beats the crap out of everything I read, which made me wish to see how Robert Jordan would handle this as big battles was one of his strengths Dumai's Wells come to mind. The actual military action for this single one takes up around one fourth of the whole book which makes around pages. You can really feel this is the last battle: Major people die on both sides, including quite a few I did not expect.
I also think I need to clarify something. I criticized Brandon Sanderson a lot for his handling of the series. I need to express my gratitude to him for finishing it.
He mentioned that his major task was to show how the series would end and he succeed admirably at this. As a conclusion: Yes, very much so. I do not have a single sliver of regret for having done this. I feel like something is missing from my life, something which was with me since the year I also feel like seeing off my dear friends forever: View all 29 comments.
Jan 17, Alastair McDermott rated it liked it Shelves: This review has been hidden because it contains spoilers. To view it, click here. I know that "quite a good read" and "reasonably satisfied" sound like damning with faint praise, so let me clarify that I think Brandon Sanderson has done an amazing job with his contributions to the Wheel of Time series - it was a huge ask to pull that entire thing together even in 3 books and he's done a super job Rating: I know that "quite a good read" and "reasonably satisfied" sound like damning with faint praise, so let me clarify that I think Brandon Sanderson has done an amazing job with his contributions to the Wheel of Time series - it was a huge ask to pull that entire thing together even in 3 books and he's done a super job for the fans.
Robert Jordan created an awe-inspiring world in writing Wheel of Time, and he also left a massive amount of plot lines to be resolved in the final books. With these restrictions and limitations for Sanderson to deal with, it's astonishing how well he did with the last three books.
Even if Jordan could have finished it himself, with such a huge and complex series many readers did expect unanswered questions and I accepted that before reading.
So why the faint praise? Here are some things that I take issue with in A Memory of Light. I thought that Mat would have more surprises to bring to bear in the battle, particularly towards the end - I was hoping for yet another trick up the sleeve that didn't turn up.
Mat didn't seem to have quite the same level of strategy and battle knowledge he showed in other books - although, quite annoyingly, his fellow characters seemed to mention his tactical brilliance with every second breath.
I wasn't mad about the Compulsion used on the great generals - surely they would be protected given that Tel'aran'rhiod is busier than a train station these days, and that we know about dream protection since Moiraine mentioned it all the way back when we started in book 1.
It sounds like they had a lot of folks calling in sick when it actually came to Tarmon Gai'don. I expected massive circles of channellers wielding sa'angreal capable of killing the anticipated millions of Trollocs. Two hundred or more Black Ajah and a thousand Asha'man, many turned. The impression I got was of Aes Sedai facing the enemy alongside Egwene. The location of thousands, if not tens of thousands of channellers is not something that we should be wondering about.
What about the Green - the "Battle Ajah"? They escape mention at the Fields of Merrilor - were they off drinking tea and discussing braid tugging techniques because someone forgot to invite them to the Last Battle?The final Wheel of Time book is a superb ending to a series that, without a doubt, is one of the greatest written accomplishments in the genre. Knife of Dreams A series that's been 23 years in the making. In the prologue, the armies of the Westlands assemble in preparation for Tarmon Gai'don , as do the forces of the Shadow.
The Aiel , persuaded by Aviendha 's post-apocalyptic visions during Towers of Midnight , demand to be subject to the treaty, as arbiters of any dispute.
Thank you, Mr. This was a chance for Robert Jordan to give back to people who had been very good to him for 20 years.
TOBI from Antioch
See my
other articles
. I have always been a very creative person and find it relaxing to indulge in kites. I am fond of reading books mysteriously.
>